I spent most of the day today rolling out dough, filling it, shaping it, and gently boiling it. But in the end, I had plates and plates of delicious pierogies (or pierogi or pirogi, if you prefer). Here's my day in pictures: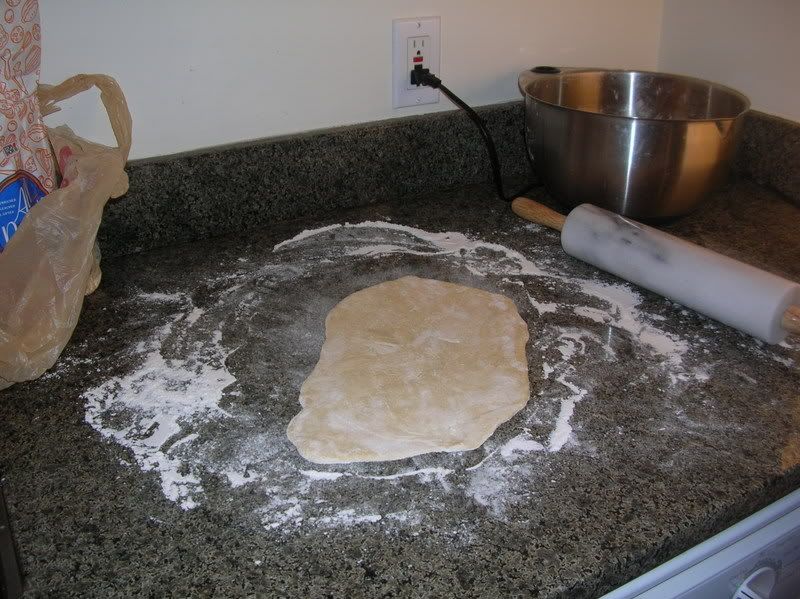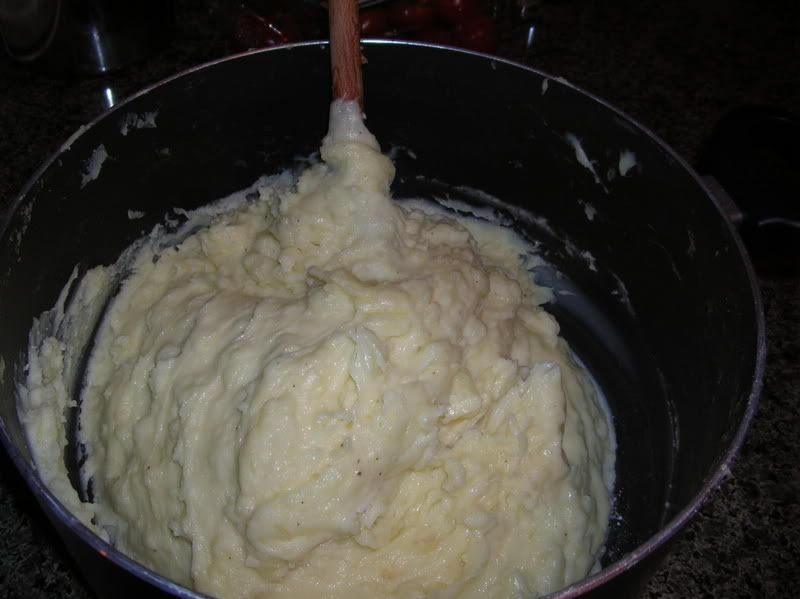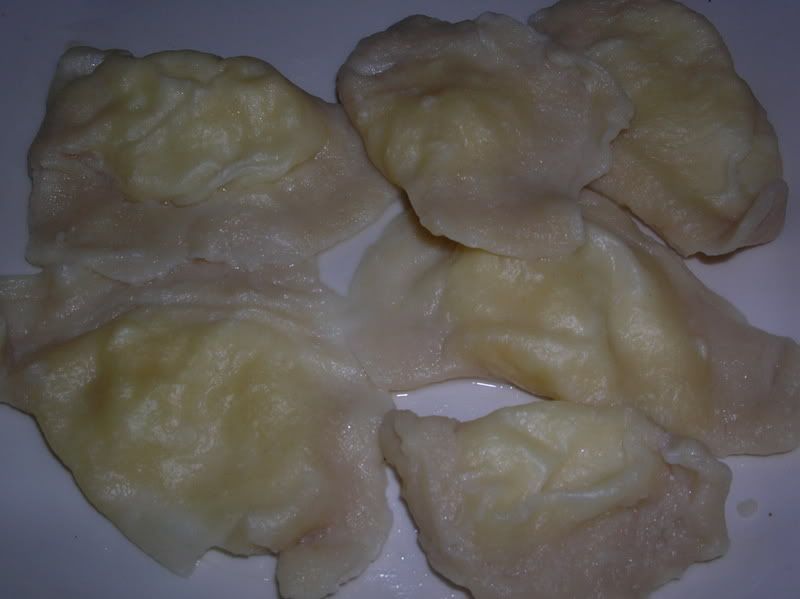 After I finally got through all of the dough and almost all of the filling, I finished boiling the last of the pierogies and packed the ones that had cooled in freezer bags. I'm excited to take them out on days when I need a quick meal -- now that I've put in all the hard labor.
And for dinner tonight, I sauteed some of the freshly made pierogies with onions. They were absolutely wonderful.